Posts Tagged 'placebo'
I'm either out of town, in town at another show, out of town at another show, or barricaded out of a show whenever Jacob Fred Jazz Odyssey comes to town.  Anyway, JFJO is back in Eugene on 9/18, and I'll be up at Sunny Day Real Estate in Portland.  Oh well, I guess I shouldn't complain… JFJO comes through twice a year it seems… I'll try again next time… :rolleyes:  Tour dates below…
The Michael Jackson "memorial" service was yesterday (even though he is not dead)… JFJO & Friends did their own takes on some MJ on NYE 2008 and posted them to their website last week.  You can download their live takes of "Billy Jean" and "Thriller" via the links (links from a recent JFJO email).  Vocally, the MJ cover tunes… are… um… are they drunk? Anyway… they're free.
JFJO Summer/Fall 2009 tour:
Aug 8 | Cain's Ballroom | Tulsa, OK (ABOT Awards)

July 10 | The Lizard Lounge | Boston, MA

July 11 | The Lizard Lounge | Boston, MA

July 14 | The Iron Horse | Northampton, MA

July 17 | Downright Music & Arts | Collinsville, CT

July 18 | Joe's Pub | New York, NY

Sept 2 | The Deli | Norman, OK

Sept 3 | Granada Theater | Dallas, TX

Sept 4 | The Parish | Austin, TX

Sept 5 | Arts Festival Oklahoma | Oklahoma City, OK

Sept 8 | Winston's | San Diego, CA

Sept 9 | Catalina Jazz Club | Los Angeles, CA

Sept 10 | Kuumbwa Jazz Center | Santa Cruz, CA

Sept 11 | Cafe du Nord | San Francisco, CA

Sept 12 | TBA | Humboldt, CA

Sept 17 | The Dojo | Ashland, OR

Sept 18 | Jo Federigo's | Eugene, OR

Sept 19 | Jimmy Mak's | Portland, OR

Sept 20 | High Dive | Seattle, WA

Sept 25 | The Marquee | Tulsa, OK

Oct 22 | The Encore | Stevens Point, WI

Oct 23 | Cranky Pats | Neenah, WI
~*~*~*~*~*~*~*~*~*~*~*~
UPDATE (8/17): Placebo have canceled/postponed their North American tour due to Brian collapsing during a show in Japan.
Placebo is hitting Portland on their upcoming  tour in support of Battle for the Sun.  I shall be going.  I last saw them in Cleveland (it was a miserable drive from Cincinnati and back in the same night, but a great show nonetheless).  More Placebo 2009 dates as follows:
Sep 12th 2009 – Roseland Theatre, Portland OR

Sep 13th 2009 – The Show Box at Market, Seattle WA


Sep 14th 2009 – Commodore Ballroom, Vancouver BC

Sep 16th 2009 – Murray Theatre, Murray UT

Sep 17th 2009 – House Of Blues, Las Vega NV

Sep 20th 2009 – Club Nokia Live, Los Angeles CA

Sep 21st 2009 – SOMA, San Diego CA

Sep 23rd 2009 – Gothic Theatre, Denver CO

Sep 25th 2009 – La Zona Rosa, Austin TX

Sep 26th 2009 – House Of Blues, Dallas TX

Sep 27th 2009 – Beaumont Club, Kansas City MO

Oct 2nd 2009 – House Of Blues, Chicago IL

Oct 3rd 2009 – Newport Music Hall, Columbus OH

Oct 4th 2009 – Sonar, Baltimore MD

Oct 6th 2009 – Sound Academy, Toronto ON

Oct 7th 2009 – Metropolis, Montreal QU

Oct 10th 2009 – Northern Lights, Clifton Park NY

Oct 11th 2009 – Terminal 5, New York City NY
A trio of news plus one batch of retro coolness…
Regina Spektor's got a new one coming out called Far (out in June on Sire Records).  Read more over at Pitchfork (hey, I'm lazy and it's busy season).
~*~*~*~*~*~*~*~*~*~*~*~
(European date schemes are so… backwards)
Placebo's got a new one coming out in June as well… June 8th, that is.  It's called Battle for the Sun.  Read more over at Placeboworld.
~*~*~*~*~*~*~*~*~*~*~*~
Sean Lennon, Yuka Honda, Charlotte Kemp Muhl, and Yoko Ono have some tracks on the premiere release from Chimera Music (their record label).  It's got tracks from upcoming work by all of them… check it out at fina music downloads.
~*~*~*~*~*~*~*~*~*~*~*~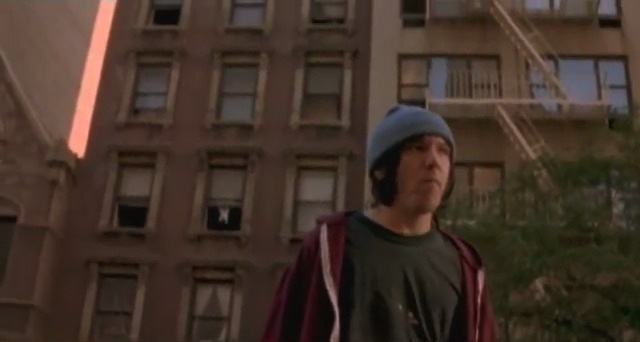 Pitchfork has a 28+ minute 1998 documentary of Elliott Smith called Strange Parallels.  I have this on DVD-R from a tape trader a while ago, but it's available to watch for free up on Pitchfork.  It's quirky and fun – – a good look into Elliott right on the cusp of "super-stardom" (around/just after the Oscar nominee time).
~Dan – np: The Blood Brothers – Love Rhymes with Hideous Car Wreck